Dry Basement Contractors: What to Expect from Us
Connecticut Basement Systems would like to take you through the steps of our service to show you how we really stand out as the best basement and crawl space waterproofing contractors in the industry.
From the first call, we're dedicated to providing you with the best products, practices, and results anywhere in the industry. Call or contact us today for a free dry basement cost estimate in CT and NY!
Step 1: Contacting your Basement Waterproofer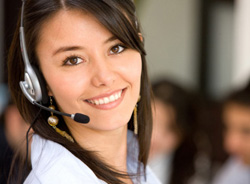 Professional service.
One of our representatives will contact you shortly after filling out a contact form to set-up an appointment for a Free Estimate.
For over 20 years, Connecticut Basement Systems has been dedicated to giving you the best service right from your first call.
When you contact us for a free basement or crawl space waterproofing quote, you can count on a trained and friendly representative to answer right away -- without having to navigate through an automated system.
Once you reach us, we'll set up with an appointment for an on-site inspection and also send you a book. We have a book on basement waterproofing and on crawl space moisture control.
These books provide a powerful research tool, covering everything you need to know about drying basements and crawl spaces while showcasing Basement Systems' line of products.
If you're not available during a weekday to meet with a specialist, many of our field experts have also made themselves available during nights and weekends. We want to schedule our visit when you can be available, and we'll do our best to work with you.
Step 2: Meeting with Your Basement Specialist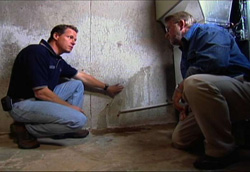 Detailed inspection. Our basement specialists will perform a thorough inspection of your basement environment, providing you with a custom solution and accurate cost estimate.
Your system design specialist should spend at least 90 minutes helping you to consider the best options available to permanently turn your wet, leaky, dank basement into dry, usable space.
What can you expect from your field representative? A knowledgeable, skilled, and well-trained expert in the field who is ready to answer your questions about basement waterproofing and crawl space repair questions, with you in full control of the process.
The cost of waterproofing a basement or drying a crawl space will depend on how you customize your system, including the sump pumps, drainage systems, basement wall products, basement flooring, dehumidifiers, basement windows, crawl space vapor barriers, and many other options. No two jobs are ever the same!

What you will not experience are high-pressure sales tactics or prices that suddenly drop ten to fifty percent over the course of the visit. Our personable, professional representatives know that our products speak for themselves, and they want you to have the best experience possible with our network.
Step 3: Your Basement Waterproofing Installation
Versatile. Each crew member at Connecticut Basement Systems is capable of tackling any of your basement worries - from floors and walls to windows and crawl spaces.
One of the greatest things about Connecticut Basement Systems is that we do it all. From the windows, floors and walls, to the crawl space vapor barrier and our energy-efficient dehumidifiers, you will have experienced and skilled basement contractors working on your home.
In most cases, your basement will be finished in less than two days, and the basement or crawl space area can be used immediately once the job is completed.
You'll be surprised by the speed, skill, and flexibility of the team of contractors when they arrive. These are people who work in basements every day, and they understand the special challenges of a basement environment better than anyone.
There's no basement problem Connecticut Basement Systems can't handle. Flooding basements, leaking windows, basement wall cracks, soil grading, and leaking plumbing are the kinds of challenges we deal with all the time.
Step 4: The Follow-Through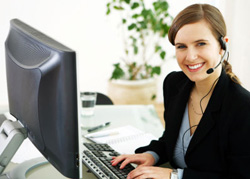 Complete service. When Connecticut Basement Systems is done with the basement waterproofing installation, our basement specialist will follow-up with you to make sure everything is the way you wanted.
Our service to you does not end the day we're done with the installation. Your basement waterproofing contractor will follow up with you to make sure everything went that way you wanted it. If you have any feedback or issues, we want to hear them.
And when the time comes to service your system or you need alterations, improvements, or warranty work, you've created a business relationship with a stable, established company who's there whenever you need them.
Connecticut Basement Systems would like to help you transform that dark, dingy basement into an extra floor of usable, dependable space in your home. Each Basement Systems contractor offers free, no-obligation basement inspections. Call or contact us online today!
Looking for a price? Get a no cost, no obligation free estimate.