Expert Basement and Crawl Space Contractor
Providing waterproofing, finishing and foundation repair in Connecticut and Westchester County, NY
TESTIMONIALS FROM OUR VALUED CUSTOMERS:
Connecticut Basement Systems is a responsible basement waterproofing, crawl space moisture control, basement finishing, and foundation repair contractor in Connecticut and Westchester County, NY.
We use state-of-the-art basement waterproofing systems and basement waterproofing products to keep your leaky basement dry.
Whether you have basement water seepage, leaking or want to dry out your basement so you can refinish it, we can help you.
Connecticut Basement Systems uses many products that prepare a basement for a basement finishing project, including the ThermalDry basement floor and basement wall system that prevents water vapor and moisture from entering your basement, as well as providing insulating qualities.
We also specialize in basement and crawl space dehumidifiers, carrying the SaniDry XP Basement and Crawl Space Air Systems.
Whether you live in Yonkers, Stamford, Norwalk, New Haven, Poughkeepsie, White Plains, Danbury, New Rochelle, Ossining, Greenwich or nearby in CT and NY, we can help.
---
The Connecticut Basement Systems Experience:
A Transferable Lifetime Warranty for
Basement Waterproofing Systems
Savings of Up to 50% Over Other Methods
Concrete and Dirt Crawl Space
Solutions in Connecticut
---
We
Finish

Basements Too
We use the Total Basement Finishing system -- a system that is mold and water resistant, sound dampening, and insulated.
This is a great mold proof and waterproof basement finishing system available to Connecticut, Torrington, Hamden, Vernon, Manchester, Middletown, Newtown and Westchester residents.
If you have a wet basement or crawl space water problem in Connecticut or Westchester County of any kind, call us and we'll be there with experience and professionalism that will exceed your expectations.
An Award-Winning Contractor You Can Trust
With 3 Torch Awards for Business Ethics from the CT Better Business Bureau, an award for being in the Top 10 Best Places to Work in 2007, 25 Patents, and 19 Quality & Innovation Prizes, you can feel good about hiring Connecticut Basement Systems to work in your home.
Effective Basement and Foundation Solutions
Since we are constantly working on basements in the greater Connecticut and New York area, we are experts in foundation repair too - which is a closely related issue. Whether you have a settling, sinking, bowing, or cracked foundation, our solutions can help you.
Connecticut Basement Systems has consulted with thousands of homeowners, from Fairfield County, including:

Greenwich, Stamford, Darien, Danbury, Fairfield, and Norwalk; to New Haven County, including Hamden, Milford, Orange, Guilford, Branford, Madison, and Waterbury; to Hartford County, including West Hartford, Simsbury, Glastonbury, and Farmington. We also serve Middletown, Vernon, Manchester, Newtown, and Torrington, Connecticut.
The company has designed effective solutions for every one of them, drying their wet, leaky basement or fixing their damp and humid crawl space.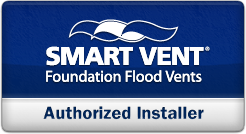 Plus, we're not only waterproofers, but we're experts in foundation repair. Whether you have foundation cracks, bowing walls, a settling or sinking foundation our structural repair specialists can help fix the problem. We've fixed hundreds of foundations in homes and commercial buildings throughout the area and our expertise and products can work for you and your home too.
Connecticut Basement Systems is the home office and parent company of a network of 130 basement waterproofing contractors in the U.S. and Canada called Basement Systems. We train them on our state-of-the-art basement waterproofing methods and our award-winning customer service systems! We're the model for them -- you couldn't be in better hands!
To fix your wet basement, sinking foundation or humid crawl space, contact us to schedule your Free Quote Today!
Affiliations
Bob Vila

Boy Scouts of America

Boys and Girls Club

Bridgeport Regional Business Council

Bridgeport Rescue Mission

Caregiver Media Group

Chamber of Commerce of Eastern Connecticut

CleanSpace

Community Association Institute
See All Affiliates
Looking for a price? Get a no cost, no obligation free estimate.